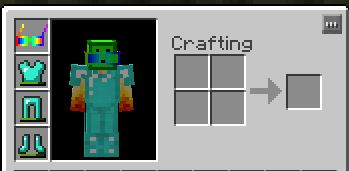 These Are the Amazing Technicolor Glasses from the OpenBlocks Mod. They are usually found in dungeons, and they look AWESOME!
Amazing Technicolor Glasses
Edit
These glasses are found usually in a Witch Circle (There is a dispenser in the water in the middle). They are hard to come across, rare glasses. Also, they can be found in Dungeon Chests.
Uses and Specifications
Edit
The Amazing Technicolor Glasses have little to no use at all. As you can see from the photo, they are put on your head to make you look cooler. They're pretty much an easter egg from the OpenBlocks Modders.
Ad blocker interference detected!
Wikia is a free-to-use site that makes money from advertising. We have a modified experience for viewers using ad blockers

Wikia is not accessible if you've made further modifications. Remove the custom ad blocker rule(s) and the page will load as expected.